Inclusion at Plume Community Academy, Maldon
​
​Welcome to Plume's SEND department, where your child is at the centre of everything we do.
​
We focus on the following elements to ensure your child has the ability to reach their full potential:​
Employing a dedicated and experienced team of professionals

Teaching independence, resilience and responsibility to prepare your child for adult life, alongside supporting their academic learning

Developing your child's self-belief, self-esteem, self-confidence and installing in them a capability to manage change, so they grow into well-grounded individuals

​Providing support and expertise that promotes and enables positive solutions for students experiencing barriers to their learning

Offering positive reinforcement and confidence-boosting strategies for coping in mainstream education

Reviewing strategies for each child in conjunction with all stakeholders (parents, carers, pastoral team and external agencies) to allow for your child to be fully supported as they develop and grow as individuals

Delivering structured exam preparation, access and strategies so that your child is given an equal opportunity to show their abilities

Enabling smooth transitions from Year 6 to Year 7 through extra school visits and taster days, and from Mill Road Campus to Fambridge Road Campus with extra navigation days

Providing safe spaces, chill out areas and quiet lunchtime rooms

Enabling and encouraging friendships to develop so your child enjoys being at school

Delivering tailored interventions to give your child extra support where they most need it
​
Interventions
We deliver a variety of tailored interventions to assist the students' wider learning. We work closely with key departments and the pastoral team to identify areas of support required and organise relevant, targeted and successful interventions. Under the Literacy umbrella we deliver interventions in areas such as: reading, phonics, handwriting, typing skills, speech and language, spelling and reading comprehension. For Numeracy support we deliver specific interventions covering all aspects of maths from basic time skills to algebra. Our Social, Emotional and Mental Health area covers a huge range of social skills including self-esteem, self-confidence, friendships and emotions.
Our interventions either take place during Learning Group time in the morning or are integrated into lesson time. The sessions are delivered in one to one or in small group settings, allowing your child to fully engage and benefit from this specialist support.
​
Working closely with external agencies
We pride ourselves on building strong relationships with a wide range of external agencies such as Educational Psychologists, Speech and Language Therapists, outreach support services such as YMCA, Autism Anglia, Travel Training, IAG, Families in Focus and Occupational Therapists. Together we work hard to offer the best support for your child.
SEND Transition Information 2020/2021
---
SEND Welcome Booklet 2020 Year 7 Transition letter SEND Year 6 Transition Letter 5 May 2020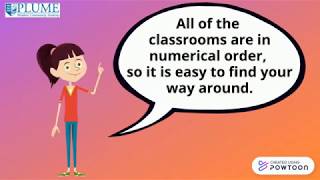 ---
Useful Information
---
---
---
SEND Staff:
The SEND Core Team:
Mrs. O. Bamigbele SENDCo & Assistant Vice Principal – Inclusion & Designated Safeguarding Lead​
Mrs J Bloye SENDCo & Associate Assistant Vice Principal
Miss H. Walls Deputy SENDCo
Mr. G. Chapman EAL Coordinator &Teacher of SEND
Mrs. J. Hiscock SEND Student Progress Manager, KS3 & SEND Transition Support
Mrs. S. Archer SEND Student Progress Manager, KS4/5
Senior LSA Coordinators:
Mrs. K. Ager Senior LSA Literacy Coordinator
Senior LSA Social, Emotional, Mental Health Coordinator
Miss H Smith Senior LSA Numeracy Coordinator
Teaching Assistants:
Mr T. Brooks, , Mrs H. Morrell, Mrs K. Smith, Mrs Dee Piltcher, Mrs Lydia Lloyd, Miss Charley Tompkins
Personal Care Teaching Assistants:
Mrs J Farmer, Mrs A Wilson, Mrs N. Timson, Mrs S Pittuck
​
Supported by:
Mrs. D. Tompkins SEND Administrator
Mrs L Judd SEND Administrator
Links:
Plume, Maldon's Community Academy
Fambridge Road, Maldon
Essex, CM9 6AB
FRC - 01621 854681
MRC - 01621 879803
Email: